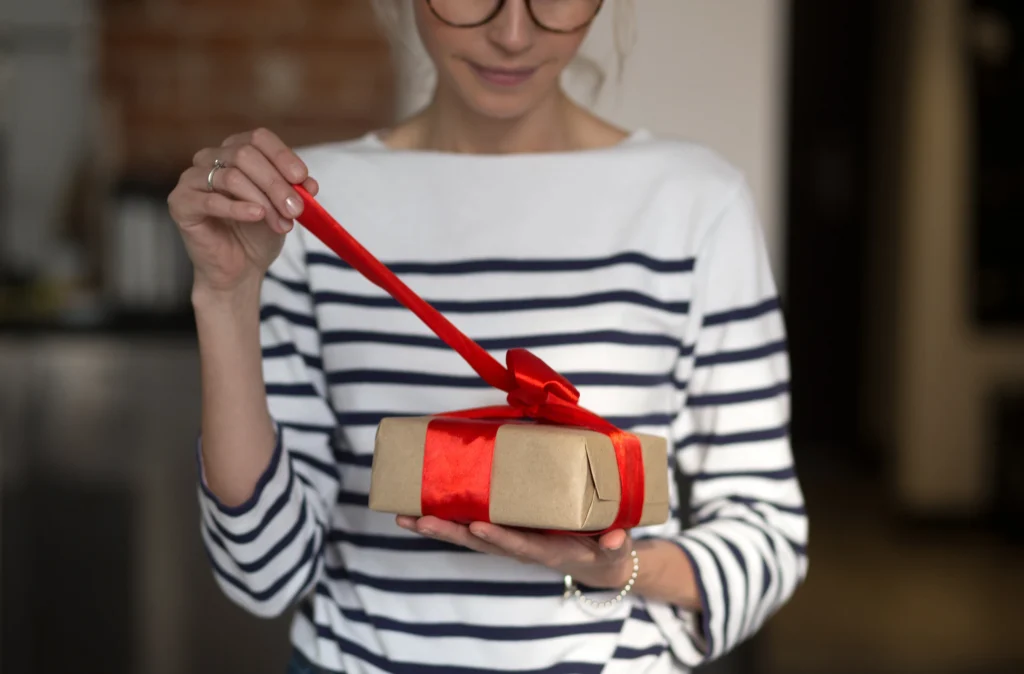 Wow! Your Clients with Authentic Gifts
As advisors, it is important to make sure that your clients always feel that you are taking care of them and that you appreciate them. One great way to make your clients feel that way is to give them a gift. Not just any gift, but an AUTHENTIC gift. Gifts show not only that you appreciate them, but that you notice the small things about them and that you're always listening.
Think about it in the context of attending conferences, seminars, and trade shows. When you walk around the exhibit booths and see the pens, mugs, tumblers, etc. with bright colors and large logos – does that make you more or less likely to actually use those items? Do you remember who gave that to you and when you received it? While getting free stuff is great, all you remember is that it was "free" with someone's logo on it. Not necessarily who, where, or when you got it. Now, does that sound beneficial to any budding relationship?
Tip #1 to finding an authentic gift
Be less aggressive on branding and large logos on "swag" items like pens, mugs, tumblers, shirts, etc. The more subtle, the better. Clients or prospects will see your gift as a personal gift versus trying to give away merchandise from your company.
Tip #2 to finding an authentic gift
Think outside the box on how you can be authentic. What does your client enjoy doing? What are their values? Are they spendy or thrifty? Similar to gifts for your friends or family, make your clients feel just as special.
Here's an example. Imagine that your client was taking their first retirement trip to another country that happened to only use a specific type of electrical plug (in case you're curious: click here for list of countries and plug types). While this sounds silly, it would be unforgettable to the client if you gifted him or her an adapter (or several) before they left for their trip. By thinking more thoughtfully and practically, your client would be saved from the unfortunate situation of not being able to charge their cell phone, laptop, and other devices. Make them know that you care, and help make them associate that amazing trip with their advisor. Giving a gift that is involved in a life event is also a great way to initiate a follow up conversation that you may have not had otherwise.
Steer away from the traditional gifts that we often default to – such as wine, expensive alcohol, tickets to games, etc. Instead, what types of events is your client currently going through? Are they going through any big life changes? For example, maybe in your last review meeting the client talked about their daughter getting really into musical theater. What if you gifted the client family tickets to a major musical show in the city that they live in? The client would be floored by such a thoughtful gift!
You can also think outside of the box by gifting very custom-made items to your clients. If you've never heard of Etsy, we urge you to check it out for custom-made, vintage gifts. Depending on the client, there are all kinds of options. Maybe your client just bought a new home, and if you know their style – you can help furnish it with something like this. Or maybe, your client is a first-time grandpa, where you can create a gift basket with items found here. What life transitions they are going through? Find something that shows you are thinking about them during those times.
Finally, there is one gift that will always be authentic that requires minimal thought and less than ten dollars, especially for advisors who have a less-than-ideal budget for buying client appreciation gifts or maybe your compliance team doesn't allow it. As firms grow, the need to bulk automate becomes vital, even simple things like Christmas and Birthday cards. But, the one thing that will always feel authentic is a simple hand-written "thank you" card from who else but their financial advisor who took the time to craft a meaningful message. Go to Target, buy a stack of note cards for your desk so you're always prepared when you feel like giving a little more on certain days. Did you know Taylor Swift keeps birthday cards in her purse just in case it happens to be someone's birthday?
Hopefully, this article gave you a refreshing take on how you should be thinking about giving gifts to your clients in a more authentic and intentional way. While this way of giving gifts to your clients may seem like more work, the pay off is worth it.