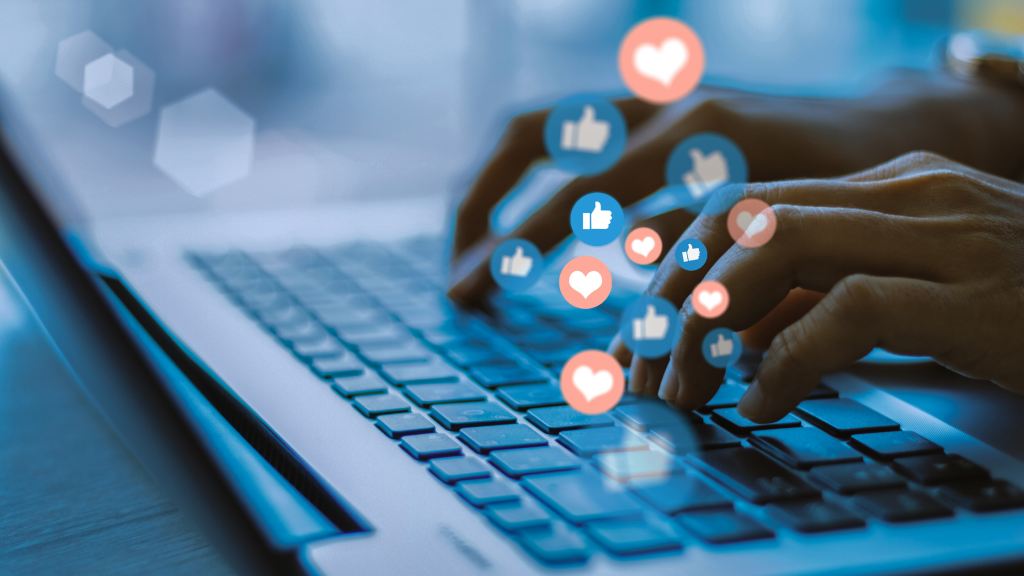 What Social Media Platforms Should Financial Advisors Be On?
The internet is a valuable source of new clients for RIAs that want to build a robust social media presence. With information at end of everyone's fingertips, strangers have the ability to use the internet to develop their own perception of your firm before they ever reach your desk. With social media, you share what you want them to see. There are a variety of social media platforms available, but which ones are worth spending time on in order to promote your business?
The first step is asking yourself who YOU are. Answers should resonate with your target market and ultimately land you on the ideal social network. It is also important to know which platforms your audience is using. Having a general understanding of each channel's demographics will assist you and your fellow financial advisors in determining where to invest time, effort, and budget. The most important social media platforms are presented below with what each is capable of delivering.
1. LinkedIn
Unlike Instagram, Facebook, and other popular platforms popular amongst those seeking entertainment, LinkedIn is geared specifically towards business professionals and experts. Active LinkedIn users tend to be focused on their business growth, career development, and professional development. This makes LinkedIn a fantastic place to offer your expertise and grow your network.
You can think of your LinkedIn profile as the online equivalent of a traditional CV. It is your chance to showcase your skills, show off your previous experiences, and make an impact. Take this opportunity to shine before potential clients and make great connections.
2. Facebook
A Facebook page is an excellent way to post, advertise, and grow brand awareness. In today's era, social media is the first stop for people looking for information. Having a Facebook account isn't really an option anymore. It's the new age of Yellow Pages, and it is recommended that advisors create an account.
In addition, while you might have the impression that Facebook is just for the young, you could not be more wrong. Using Facebook Ads, for instance, you can target retirement-age individuals. Many people in this age range are getting online so that they can stay connected to their grandchildren and families. In addition, they tend to respond well to marketing efforts. As important as it is to use Facebook and post frequently to create an online presence that stands out against your competitors, Facebook can also be a source of targeted leads if you plan on targeting people who need help forming retirement plans.
3. Instagram
While Facebook and LinkedIn are good for long-form, text-based content, the opposite is true on Instagram. Despite the inclusion of captions on Instagram posts, photos and videos constitute the majority of the media. Furthermore, their demographics are younger, making it an ideal platform to use if you want to target millennials or those who are trying to build wealth.
It is also important to note that many older individuals (55 years old and up) use Instagram as well, and that number is increasing every month because more and more older Americans are signing up for Instagram to view their families' photos (which have not been shared on Facebook). It's important to plan a strategy to produce great imagery for Instagram since it's such a visual platform.
4. Tiktok
You can find new dances, viral taco recipes, and financial advice on TikTok. Among the biggest benefits of TikTok is that it allows users to disperse and obtain information in short, digestible video bites, also called TikToks. This makes topics like personal finance and investing, which are unfamiliar and complex to young people, more attractive to them.
There are many social media platforms that feature financial advice, including TikTok. Younger generations have, however, gravitated toward the newly launched TikTok app, which features short videos, easy swiping features, and highly personalized content suggestions. It's a great platform because there are very few free resources on personal finance that are appealing to young users and Tiktok users jumped at the chance to make use of it. During the past few months, TikTok users who consumed financial content exploded. This trend is expected to continue in the future.
Still trying to decide which social media platform you should use? Get in touch with us today! We can help you make the right decision.