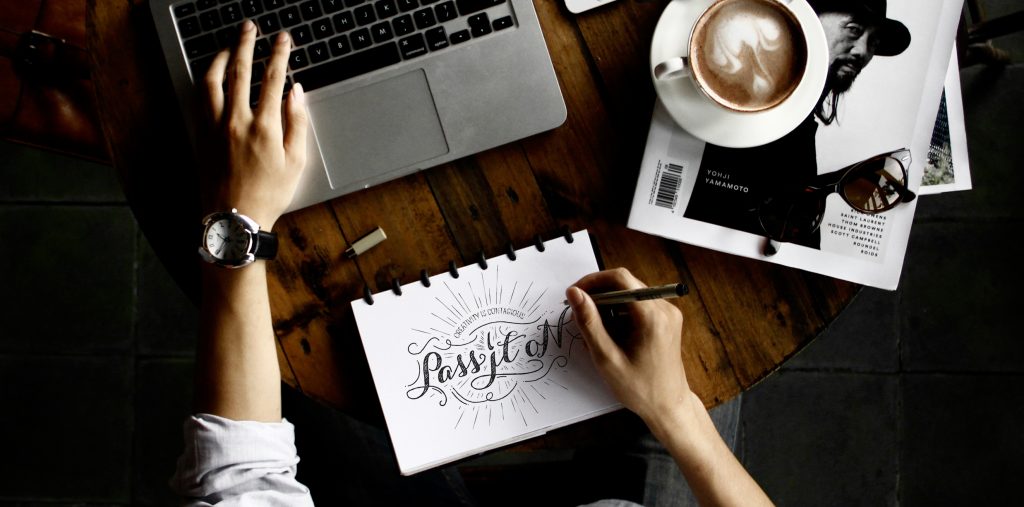 Storytelling & Branding: A Must For Every Solo Advisor
One of the greatest advantages that independent solo advisors and RIAs have is their freedom in marketing efforts when compared to the rest of the industry. That is one of the reasons why advisors leave wirehouses or banks, or simply start their careers independently.
For such a trust-driven, relationship-based service, it is arguably impossible to grow your business without autonomy in your marketing strategy – especially in today's digital age.
Building your brand and having a compelling story to tell is table-stakes for all financial advisors and RIAs.
Because you are in the independent space, it's vital to take advantage of your ability to build a brand and tell a story that will differentiate you and make you
memorable among competitors. When developing your brand, don't hesitate to be unique. Avoid the trap of looking and sounding like every other other financial advisor out there.
So, where should you start?
1. Create A Marketing Plan
It is very easy to spend all of your time working in the business, however, if you really want to create a firm that stands out and attracts the right clients, you must also work on the business. If you have not put pen to paper and mapped out a marketing plan for you firm, we strongly suggest that you take the time to do that. There are many ways that you can go about creating your marketing plan. You can keep it very high-level or make it drilled-down and specific.
The one thing we do recommend is solidifying your core values, mission statement, vision, goals, and key differentiators. Without getting clear on these items, it will be impossible for you to tell your story and build your brand.
2. Be Authentic
It should be a given that you will be authentic and act like yourself when meeting any client, prospect, or professional in the real world. By doing that, your authenticity will attract those that truly want to work with you. Those same people will also refer clients your way.
When it comes to your digital presence online, you must also find ways to be authentic. Whether it is your website, your blog, a newsletter, guest articles, a podcast, video content, etc., it is important that your authentic self is accurately portrayed.
It is a fact that any prospective client is going to google you or check out your website before they meet with you. Because of that, you want to make sure that wherever anyone finds you online, they are able to accurately gauge what you are all about.
In a world where every financial advisor has the same pitch and people are yearning for deep connection, don't miss out on putting yourself out there on your website, a blog post, or in video content. By maybe sharing more about your family on your website or writing a blog article about one of your biggest money mistakes, you'll potentially open the door to more engagement over time. The more you are yourself and share your story, the more likely you will be to attract clients that resonate with you, connect with your story, and want to work with you.
3. Consider A Niche
A great way to build a brand and tell a story as a financial advisor, is to have a niche focus. There are many ways to think about niches, and we believe you will be more successful by having a niche.
A common way to think about niches is by profession. For example, you could work with doctors, lawyers, entrepreneurs, or teachers. You can also take it one step further and get even more specific with your niche, such as female cardiologists or personal injury attorneys.
Niches do not have to be by profession. You can also think of your niche in other, more creative ways. For example, you can have a niche working with clients that share a faith or even clients that value being active, traveling, and spending time outdoors.
If you have a niche, it is much easier to tell your story.
4. Improve Your Digital Footprint
If you want to tell your story and build a brand in this day and age, you have to do it by creating a strong digital footprint. What this means is that you have an updated website and you are consistently creating high-quality content.
It sounds easy enough, but it does take consistent effort and a "know-how" when it comes to content creation, design, and search engine optimization (SEO). In an overcrowded internet, you want to make sure that the story that you are telling is actually getting in front of people. By improving your digital footprint over time, you will get the right people to hear about your story, your brand, and the services that you offer.
We hope that the points above provide some direction and useful tips that you can take action on when it comes to creating your brand & telling your story. While the first three points may be best worked through on your own, Nifty is always here to help with improving your digital footprint. We look forward to helping you!