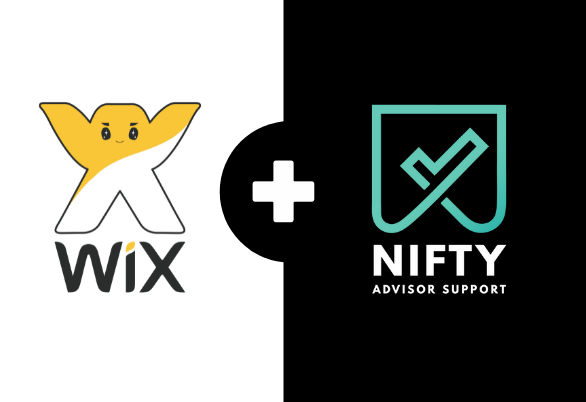 Nifty Joins Wix Partnership Program
We are proud to announce that Nifty Advisor Support has joined the Wix Partnership Program alongside many other vetted and approved marketing agencies for the quality of their work and service.
As a part of the Wix Partnership Program, Nifty receives priority support, special partner benefits, and assistance to meet the specific needs of our clients. After three years, we look forward to the continued growth and development of the marketing team and the opportunities that lie ahead to develop our marketing services!
Click here to learn about our marketing services
Click here to view the Wix Marketplace