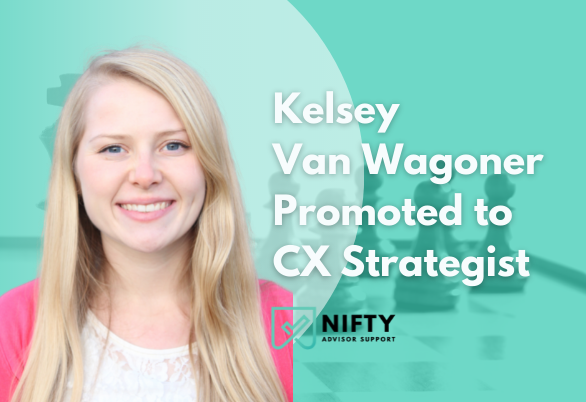 Kesley Van Wagoner Promoted to CX Strategist
We're proud to welcome Kelsey Van Wagoner into her new role as a Client Experience Strategist with Nifty Advisor Support. In her new role, you will find her raving about our services with advisors and finding out ways to strategize and optimize our advisor's experience with the Nifty team.
As one of our senior team members, Kelsey has never shied away from the toughest problems and the most challenging questions. Kelsey has shown her natural curiosity towards understanding not only top-level problems but how to develop a deeper understanding of the true problems at hand so we're able to constructively address the most challenging advisor issues. Her energetic passion makes her a true cheerleader and we're ecstatic to welcome her to the Sales and Strategy team.
Congratulations, Kelsey!