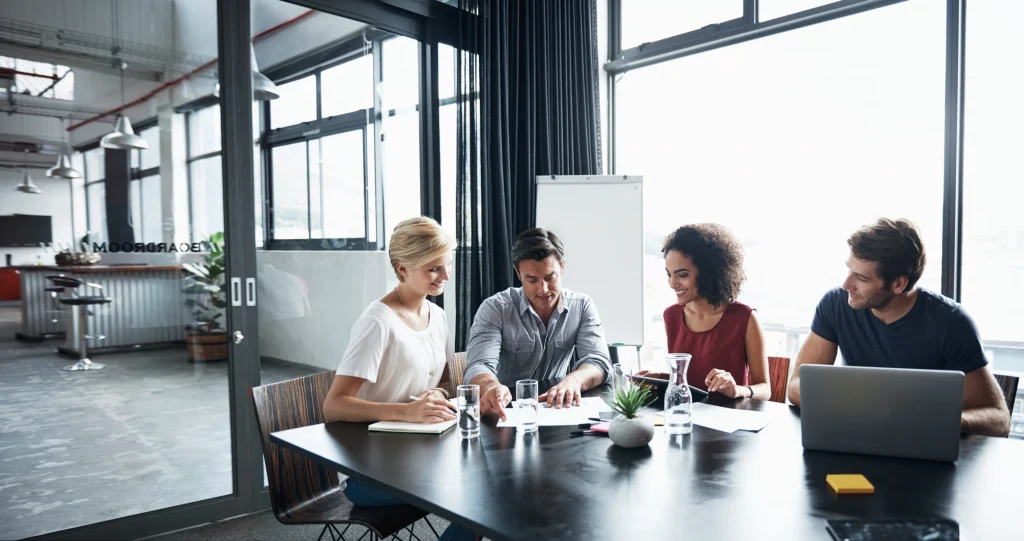 Delegation Best Practices for the Solo Advisor
As a solo Financial Advisor (FA), there will be a point in time where you will have to delegate certain tasks to someone else. While taking this step may seem scary at first, if not taken at all – you risk the potential of slowing down your firm's growth, or stopping it altogether.
If you want to grow, it is important that a majority of your time is spent meeting with clients, prospecting, and working on big picture, strategic planning projects for your firm. Getting to this point does not happen overnight. However, if you can get there – I guarantee you that it will be well worth it!
Here are some best practices and thoughts to consider as you take a step forward towards growing your firm through delegation:
Being Clear On Expectations
When delegating any task, it is important that you are clear on what the expectations are for that person or firm (of who you are delegating the task to). Let's take the example of having several client meetings lined up on a certain day. How amazing would it be if you did not have to download reports, create client deliverables, or prep your financial planning software prior to the meeting? What if you could delegate those tasks to someone at your firm or to a virtual team?
However, in order to successfully delegate such a task – the person responsible for downloading reports, creating client deliverables, or prepping your financial planning software will have to know exactly what you want for that specific kind of meeting. The last thing you want to do is delegate the task and assume that the person will know exactly
what you will want. Therefore, it is very important to be clear on your expectations as to what you want from someone when you delegate a task to them. Sometimes, you won't even know the nitty gritty details of your tasks and processes that you might negate during delegation until you dig into them yourselves. Initially, it will take some hand-holding, but similar to what you tell your clients – the time invested is time well spent that you will get back in large multiples over time.
Advisor Is Responsible For Bringing A Project To 100%
The reason you want to start delegating tasks to someone else is because you want your firm to grow and/or you are getting busier to the point where you miss deadlines and feel unproductive even after a long work day. While delegating a significant portion of your unproductive tasks can be extremely satisfying, you are still responsible for bringing a project to 100%. Your delegatee can do majority of the work, but it is the advisor's responsibility to give the check of approval with constructive input and any appropriate direction. While this mainly applies to bigger picture projects or when you delegate a task you want to get off the ground, your involvement may be needed in the beginning, the middle, or the end. In each specific case, it is important to communicate with your delegatee so you are aware of when you might be needed and what your availability is for follow up. This will help prevent the creation of any bottlenecks in addition to making sure your team stays efficient.
Return Of Time
When you start out as a solo FA, similar to many small business owners, you wear many hats. However, once you open up to the possibilities of delegation – you'll begin to realize that the benefits of returned time greatly outweighs the saved costs from doing certain tasks on your own. This "return of time" allows you to spend more of your time on the responsibilities, tasks, and projects that you actually enjoy doing, while also being able to allocate to one of the most important duties of a financial advisor – spending time with your clients.
With the additional time up your sleeve, projects that never got done are finally being finished, tasks that have been sitting in your inbox are finally checked off, and the quality of your client experience goes through the roof. Your attitude exudes relief and positivity, and do you know what the best part is…? Your clients see the new hop in your step and reflect the same feelings that you feel – making them confident and at ease as a committed client to your firm.
While delegation can seem like a daunting task, it doesn't have to be. By planning ahead and thinking through your needs and wants, delegation can be the key to jumping to the next level for your firm. At Nifty Advisor Support, we are your delegation partner. We work with solo FAs and RIAs everyday to make sure their energy and time is well-spent on the things that matter not only to us – but to them as their primary virtual support.