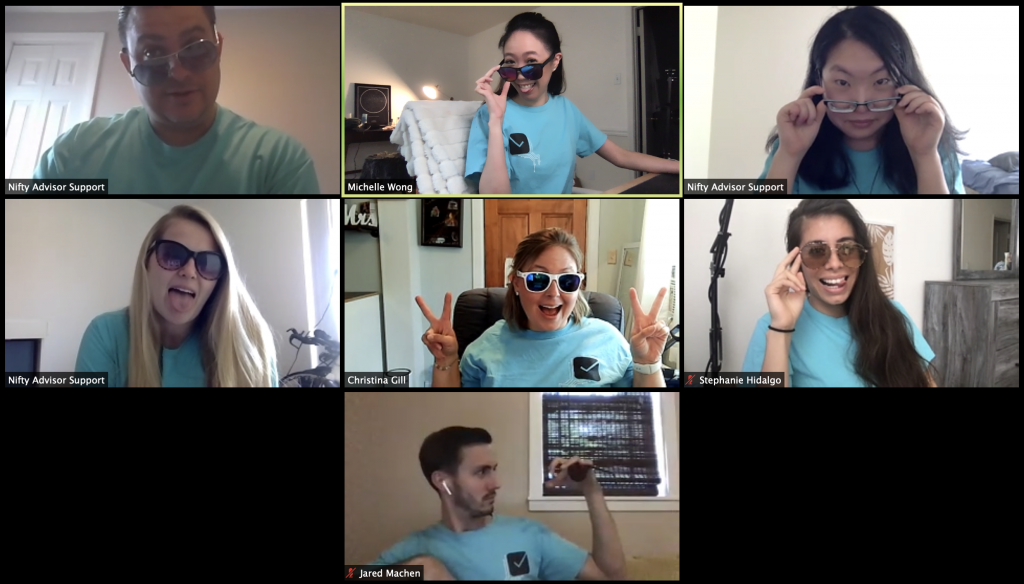 5 Leadership Mantras for an Inclusive Team
The past two years have been an uproar of amazing experiences. It's even better when you have an awesome team to share it with.
When starting Nifty, I wanted to create an environment that was rare in the financial services industry: an inclusive, creative, diverse team where people feel safe and a sense of belonging. Being a virtual company, it becomes 10x harder when you work with people you don't see in the cubicle next to you. But, that's what makes every Zoom and Slack interaction count even more. It's the sole opportunity for you and your team to not only express their work self, but their individuality, uniqueness, and personality.
People need to feel safe to be their full selves.
Leading to pull the realness out of complete strangers might sound insane, but if you're real, your team will be real, honest, and vulnerable with you. Relationships are always a two-way street with that relationship being between you and everyone else on your team. In every instance, you should always surround yourself with positive and supportive people where you champion each other to become better individuals.
Here are my mantras for leading a successful, inclusive team:
I'm no better than anyone else. Just because my role is different, it does not diminish the importance of anyone else's role. We're all equal. We all contribute differently, but to the same team as a whole.
I'll never be afraid to say "I don't know". My job is to allocate resources, champion the "know hows", and give everyone space to contribute.
I'll make sure I'm available. My job is to be a resource to my team and to be available in the best and worse case scenarios.
I'll give everyone a seat at the table. This allows everyone to be heard and make a sound decision on different situations.
I'll always check myself before I check others. When something negative unexpected happens, is there something I could've done better? Could I have supported someone in a better manner? I recognize it, admit it to the team, and work towards change.
Cheers to two years and many more!
Sincerely,
Michelle