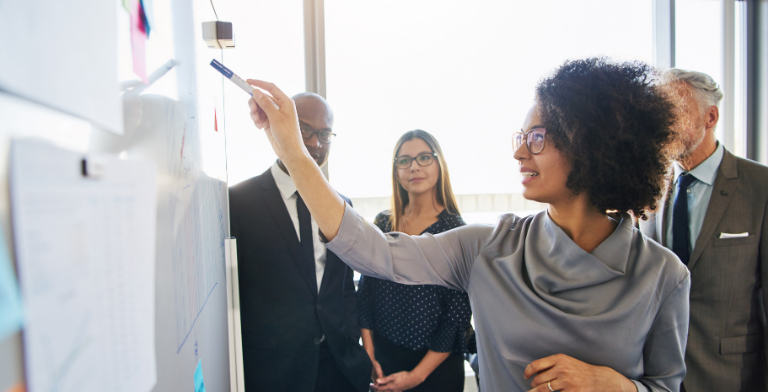 4 Must-Have Marketing Strategies For Successful Advisors
Do prospects trust your brand?
With new clients to gain and more clients to retain — there's always more business to create. In today's hyper-digital world, individuals are better equipped to make informed purchasing decisions in all areas of their lives. From Edelman, 81% of consumers said they need to trust brands to buy from them. No matter which financial planning approach you might follow, brand awareness is essential to growth and serves as the intersection between your marketing strategy and your client experience. By remembering to implement these four marketing strategies, you'll build ongoing trust resulting in higher referrals and (even better!) client retention.
1. Educate Your Ideal Client
Create content that is relevant, authoritative, and educates your audience. Be direct, personable, and vulnerable, while also addressing common financial issues that directly affect your ideal client. Be cognizant of creating educational material that might be too novice or too complex.
2. Establish Your Presence
Establish your presence through podcasts, blogs, and/or videos. You don't have to be the next Tony Robbins or Bill Gates (unless you aspire to!), but what your audience expects from you is to be able to work with a financial planner they trust and who will be their leader and guide.
3. Develop Your Niche Market
Developing trust is easy around those with common hobbies, values, and experiences. Whether you're offering your services to million-dollar investors, young hockey players, or middle-aged women, specializing in a niche allows you to connect more effortlessly and get a jump start on a fruitful relationship with prospects and clients.
4. Be Present With Social Media
Without a digital presence in a, now, very remote world, you risk missing valuable connections and events that allow you to stay relatable with readers and provide digestible content to onlookers in a very information-dense era. With the ability to reach more prospects with social media than with traditional sales methods like cold calling, social media allows you to build relationships with a greater diverse audience that are already hungry for information and social interaction.
Digital marketing can be challenging to begin. As your business grows, there seem to be endless options for how you can get started. The process can initially seem overwhelming. As you can see, the four marketing strategies above are excellent for igniting your financial advisor marketing plans. When attempting to reach any goal, the most important thing is to move in the right direction.
Need help improving your digital marketing strategy? See what we have to offer in our full marketing brochure, available to download below.